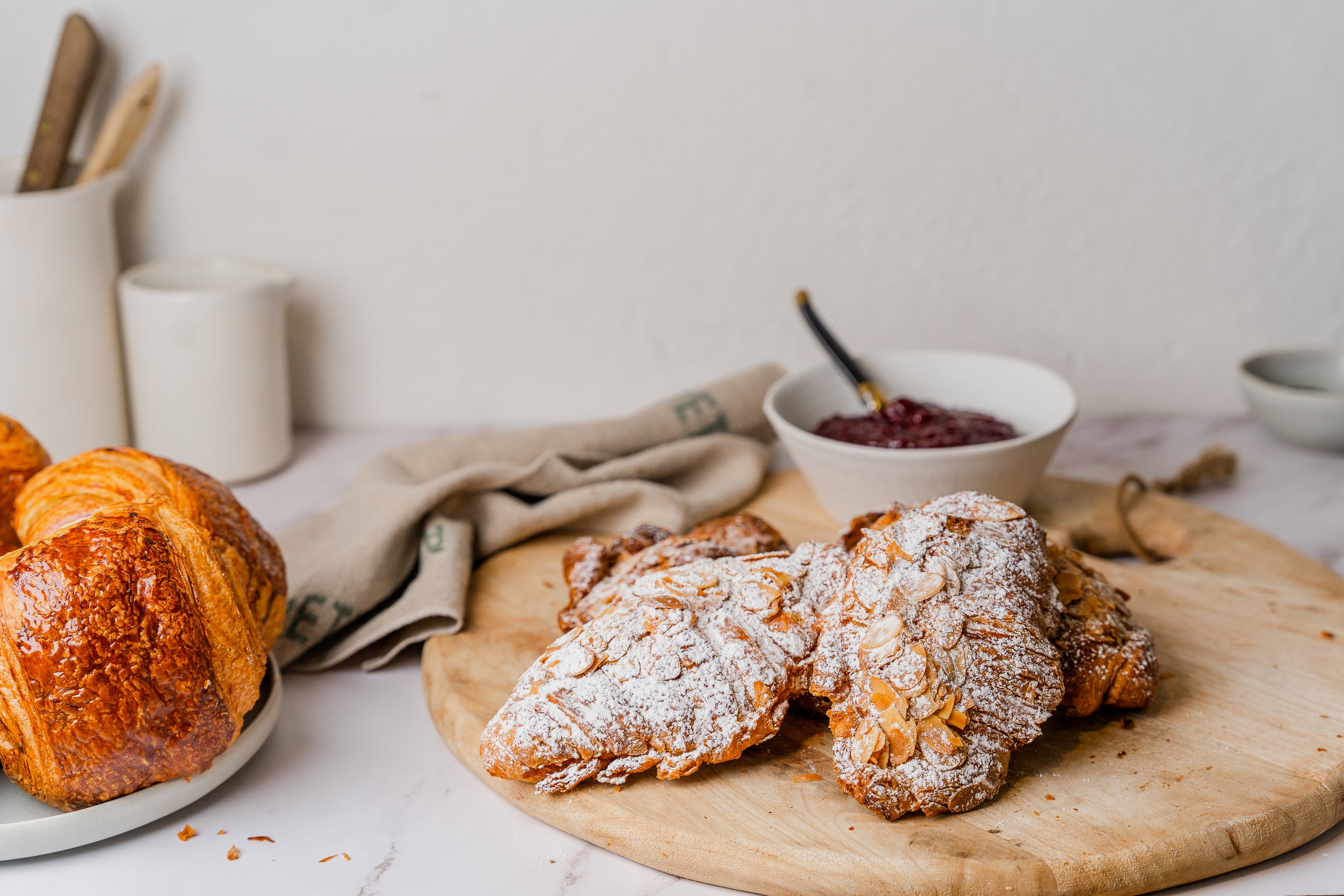 Twice-Baked Almond Croissant
ORDER NOTICE: 1 Days
DESCRIPTION
Our house-made pastries are laminated, rolled and baked daily using Australian Warrnambool butter and locally grown almonds. Our Almond croissant are baked, filled and twice cooked to perfection.
INGREDIENTS
Butter, almond meal, egg, icing sugar, almond flakes, euro flour, milk, water, yeast, caster sugar, bread improver, salt
DIETARY
Contain nuts (almond), contains gluten, contains dairy
Due to shared equipment from our suppliers and in our kitchen, this product may contain traces of NUTS. Please advise of any allergies when placing your order so extra care can be taken and we can provide a further breakdown of decoration ingredients, etc.
Twice-Baked Almond Croissant
Additional Information
Handling
All our pastries are delivered in a seeled boxes.
Storage
We are recommended to eat the pastries on the day. If you are planning to have them the next day. Leave them out of the fridge and warm them up the next morning.
Serving Recommendation
All our pastries are baked fresh in the morning.
Serve them at room temperature or heat up for 5 to 10 minutes at 140 degress.
To be enjoyed as is or with the preserve of your choice.
Order notice period
This product requires 24 hours notice for order. Place your order by 12pm for the following day.

If you are out of the window, please contact us.

We will do our best to confirm whether your order is possible ASAP.
Please dont place your order before confirmation as a non-refundable banking fee will be deducted from your original order.